It's not just fiction (of course)…
My book, Corporation Games, deals with a fictionalised price-fixing scandal. I've been asked if this actually happens. Here are some recent news articles about cases that the Competition Commission of South Africa has dealt with. The first has been resolved but the other 2 are ongoing matters under investigation.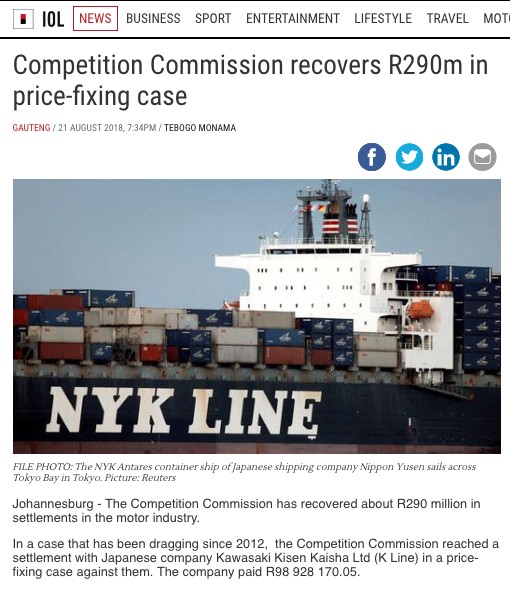 In August 2018 a case that had been ongoing since 2012 was finally resolved with the accused handing of R290 million! The shipping companies were prosecuted for having colluded in dividing markets between themselves, fixing prices especially for the shipment of Toyota vehicles to Europe, Latin America the Caribbean and Africa. You can read the article here.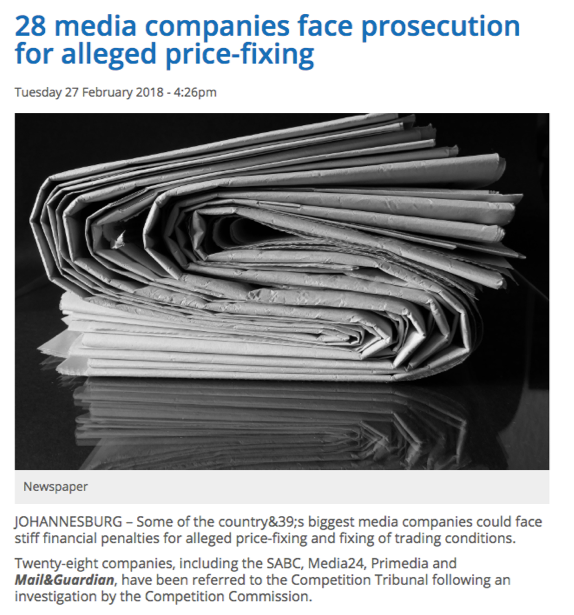 In February 2018 the Competition Commission went after several media companies for price fixing. Some of the companies have settled with the Competition Commission agreeing to pay various fines and compensations such as contributions to the Economic Development Fund. This is an interesting case because behaviour that was taken for granted as totally legitimate by media companies slipped almost unseen into anti-competitive crimes. Long before the Competition Commission was established media companies started paying third party agencies to negotiate advertising clients and costs. But this business quickly became a way for big media companies to bully small advertising firms. Once the Competition Commission was established small firms were able to complain and have their complaints looked into.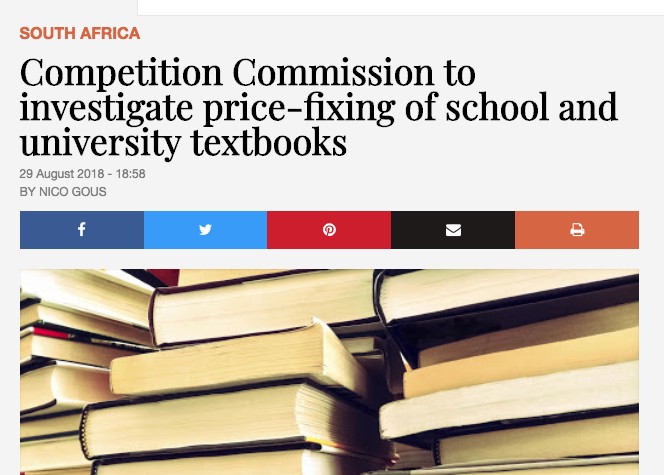 As far as I can ascertain this case is still ongoing. It came to media attention in August 2018 but is yet to be resolved. I'd appreciate any update if you happen to know where this case is at the moment. This is another case of legacy behaviour that the Competition Commission was able to highlight. Since the 80's publishing companies have been colluding to fix prices on school and university textbooks, a practice that has not apparently raised eyebrows before! It seems that most of the publishing houses are prepared to co-operate with the Competition Commission but I could find no more information on the outcome of this case. The importance of textbooks, especially to those most vulnerable make this a particularly urgent matter to my mind, and one whose implications resonate with the shenanigans I write about in my book.
At the end if my book you'll find a long list of stories that the Competition Commission has investigated. Also check out the Competition Commission's record on their website here.