Three cliché's from Prague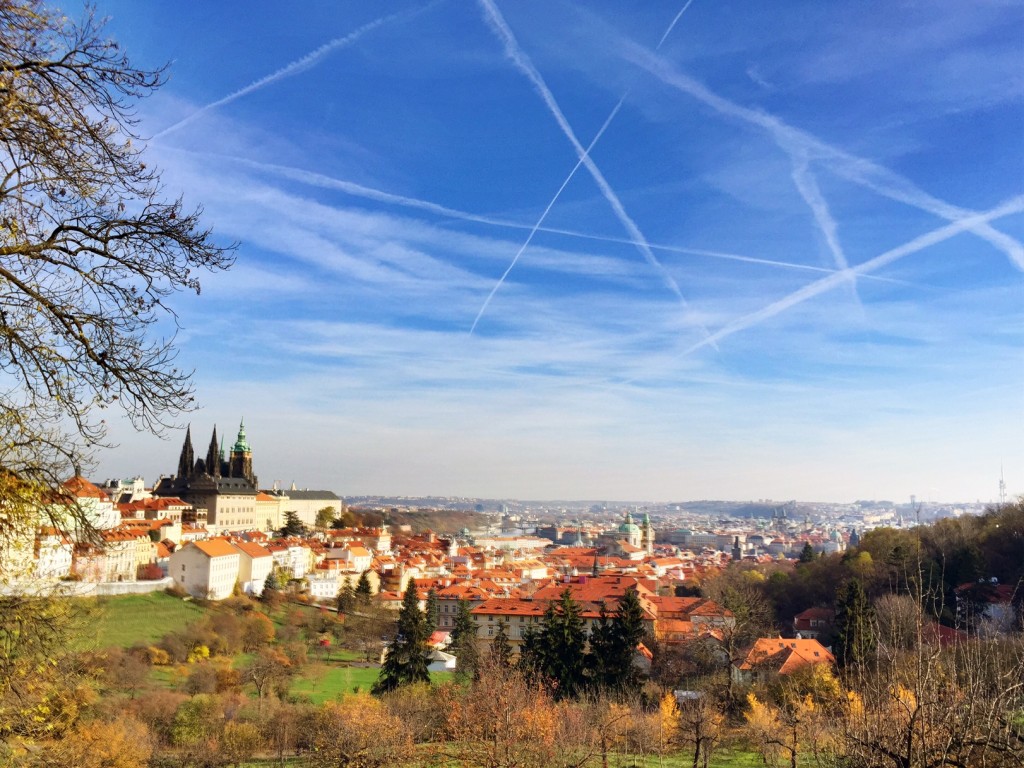 It's easy to fall into cliché when you visit places like Prague, full as they are of spectacular buildings steeped in history, bridges with swathes of swans, streets where famous people lived, castles on the hilltop, and a river running through it all. Or something like that.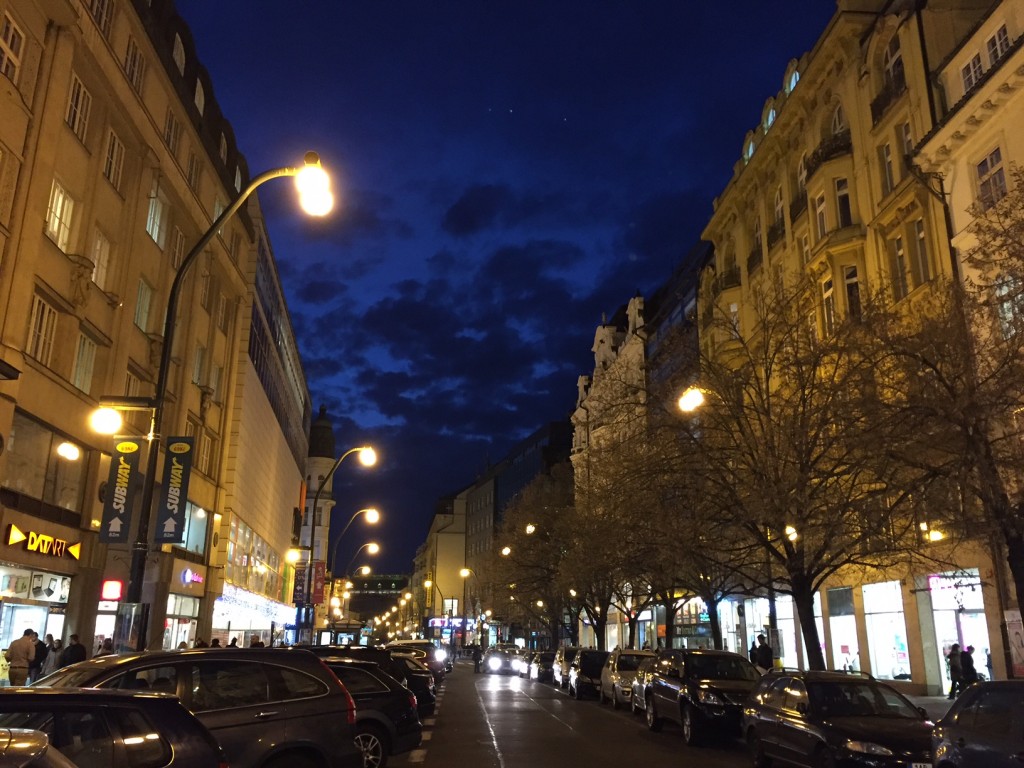 But here's the really interesting thing I realised in Prgaue: in cities where visible history predates modern languages and global culture, cliches are embodied by the place itself. Cliché's, after all, have become so by being so well worn and used through the centuries of human history that they have become – to us – trite.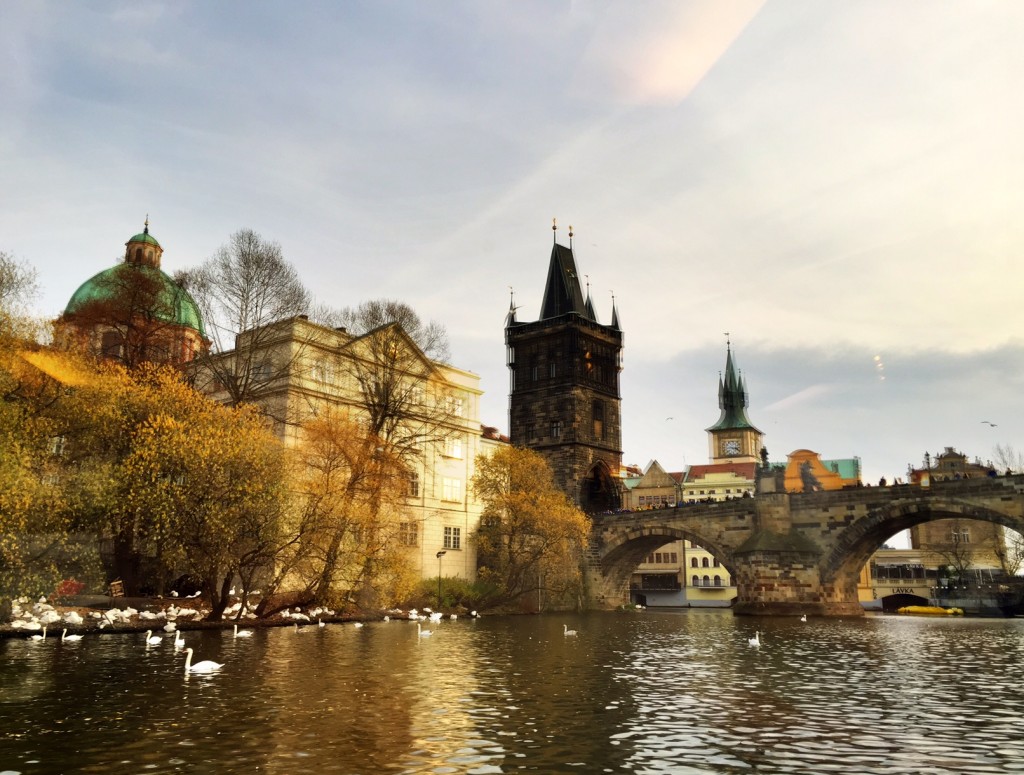 But somehow in an older context, in and amongst the layers of meaning piled up on top of and around them, a cliché seems to regain some lustre.
So here are my top 3 clichés from Prague, with love.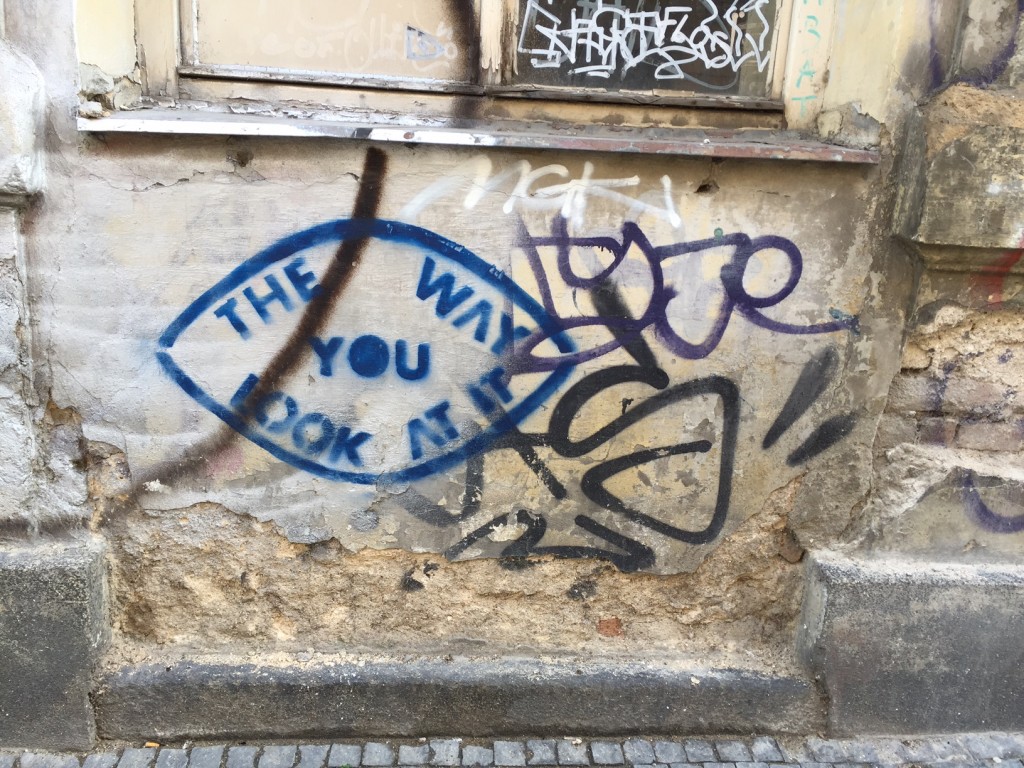 Don't judge a book by it's cover.
The barefoot man is a treasure trove of interesting facts and histories, and is therefore a wonderful travel companion and on our way to Prague he found a fascinating tidbit on the Prague WikiTravel (http://wikitravel.org/en/Prague) about "chata". The Pražan (Czech version of "Praguer", or resident of Prague) have a long history of owning a small cottage ("chata") outside the city to which they can escape for "fresh air and country pursuits such as mushroom hunting and gardening" (WikiTravel at it's best!). Curiously, though, most of these "chata" are designed to look dilapiated on the outside, but are often quite luxurious on the inside.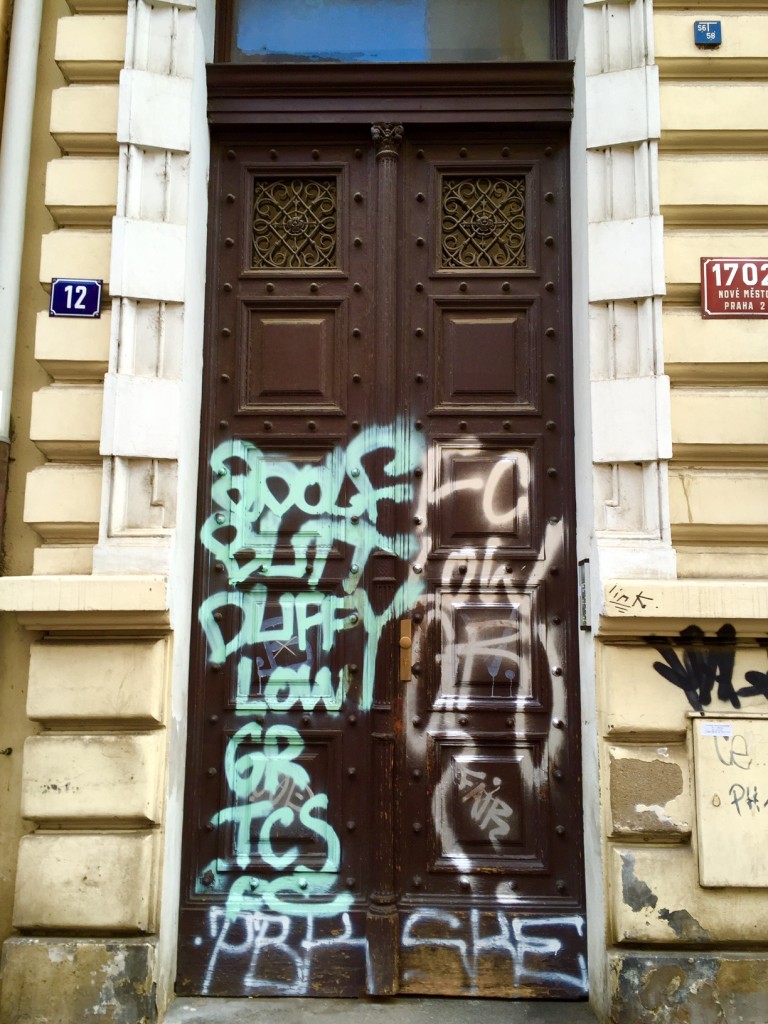 There is no documentation to this end, but it made me wonder whether this was a part of the mindset the Czeck people displayed under the various invasions they have suffered: keep your head down, don't be ostentatious or overt, but subvert the enemy as much as possible in non-violent ways. Both the Prague Spring and the Velvet Revolution, of course, being shining examples of non-violent revolution. One of the barefoot man's favourite stories from the Prague Spring was about the army being led astray simply by locals turning the sign-boards on roads around. This being before the era of Google Maps, the enemy invaded the country and unbeknowingly did a u-turn and were directed out of the country again! It took the Soviets about 9 months to finally complete the invasion, a project that they had expected to get done in 4 days.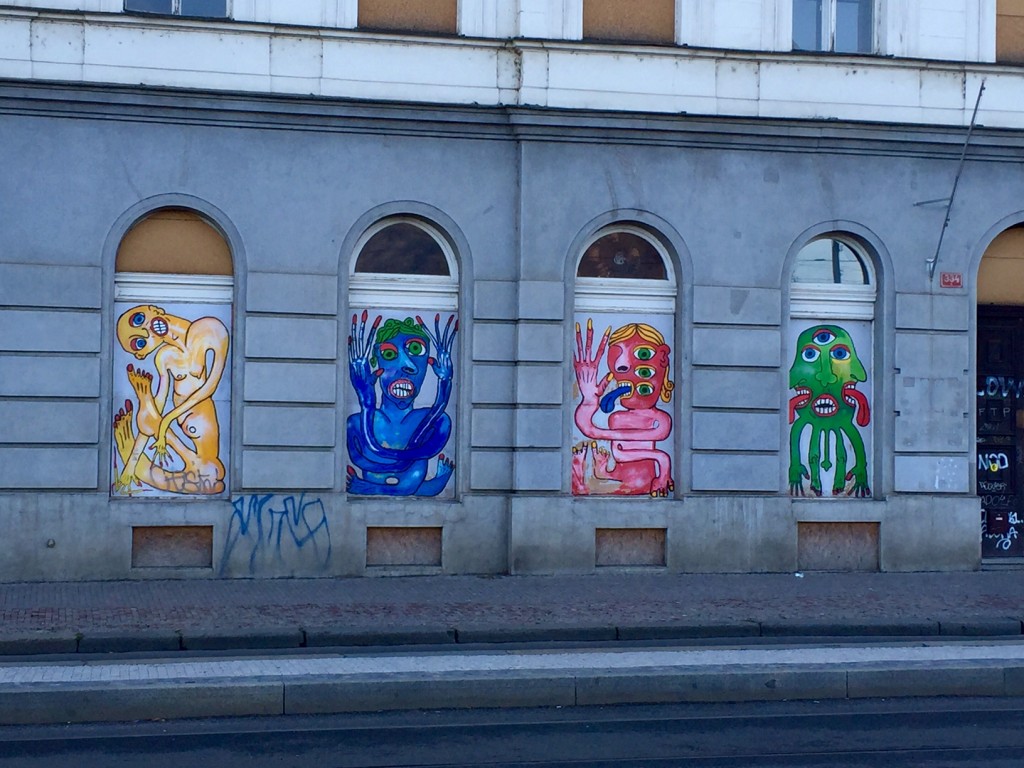 And though Prague itself is every bit as gorgeous as everyone tells you it is, we were also interested in the graffiti that abounds – it's everywhere, on gorgeous old buildings, down every side-street, on random doorways. And it's not beautiful graffiti, this is not faith47 or banksy type stuff, it's just messy, scrawly spray-can kitsch. But it's left there, seemingly in peace. It made me wonder whether this is the city-dwellers version of that defiant mindset, and of the quiet habit of playing down the outside that hides a glorious interior.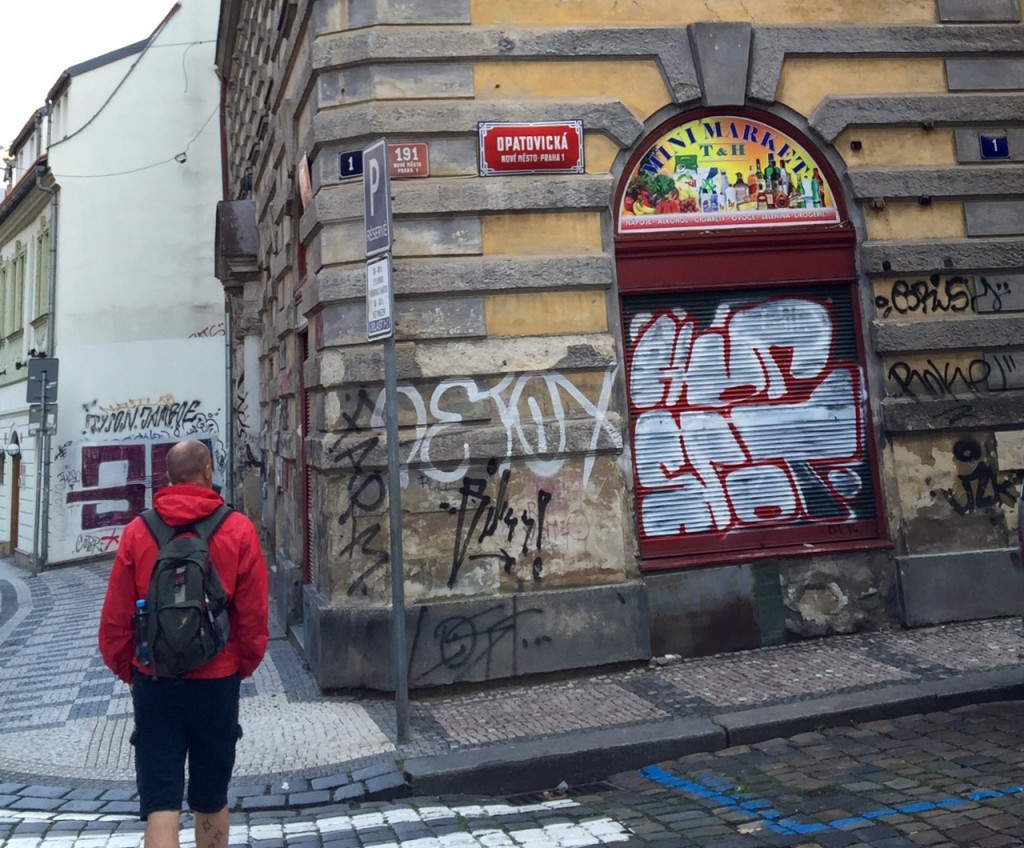 I also think the Czech people are like this – they are reputed to be very gruff and abrubt, and from afar they do seem quite severe, but smile, try out your worst "Dobry-dan" greeting, or stop to say hello to one of their much beloved dogs (who are allowed everywhere and are wonderful), and they will easily smile and let you in.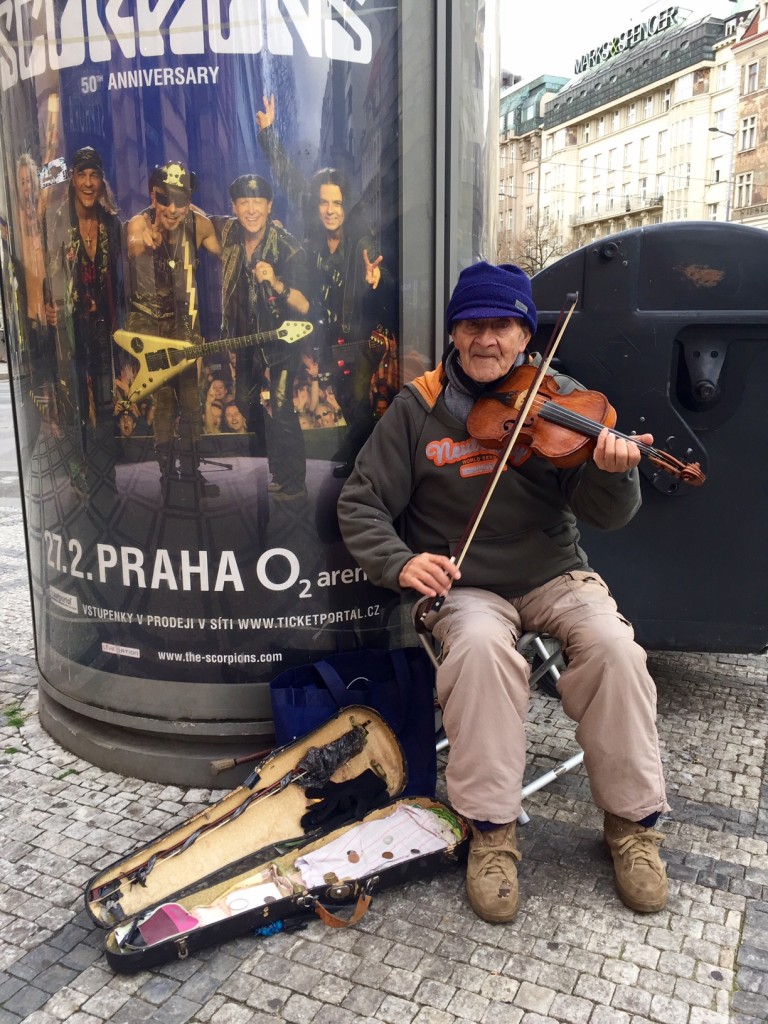 Certainly in Prague I have remembered that a book can be much more beautiful than the cover that it's in.
Everything is relative.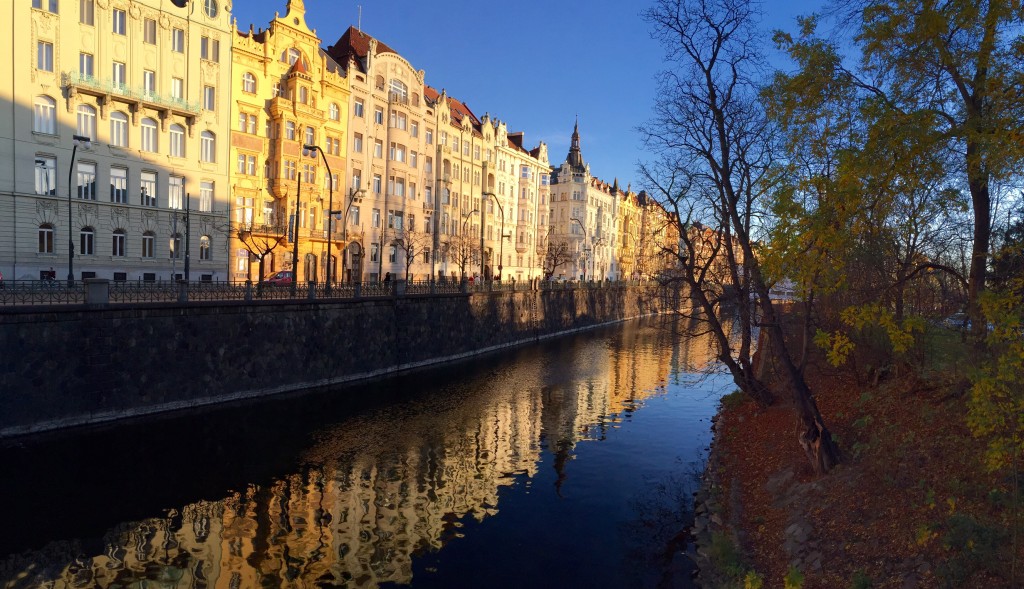 We stayed in what is called the "New town" in Prague, two blocks from the river Vltava along which there are wide side-walks at street level, and down at water-level. The street along the river is lined with gorgeous, quite large and imposing blocks of buildings which look like they'd be eye-wateringly expensive to buy an apartment in, especially considering their negligible views across the river to the castle.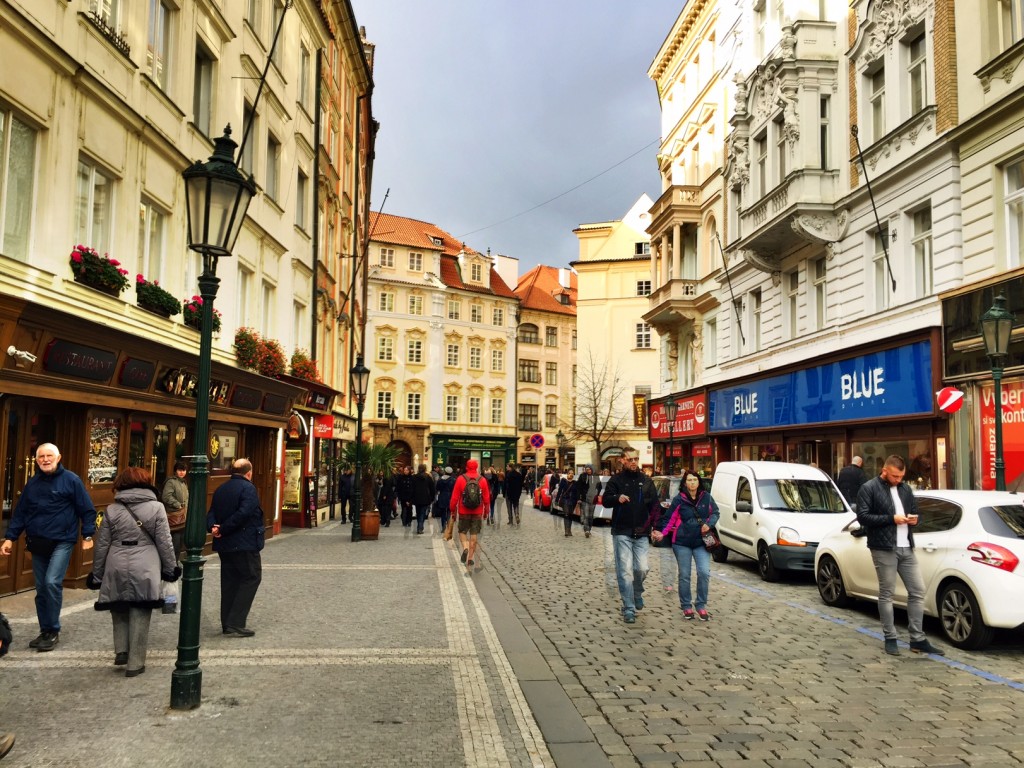 Further along the river, in a sweeping bend of the river, you find the "old town" and it's famous Charles Bridge accompanied by flights of swans just, well, swanning about, really. And if you head into the old town, you are soon lost in the gorgeous Potterian maze of cobbled streets and higgeldy-piggeldy buildings emptying out onto unexpected squares of all shapes and sizes, and full of delightful tourist traps.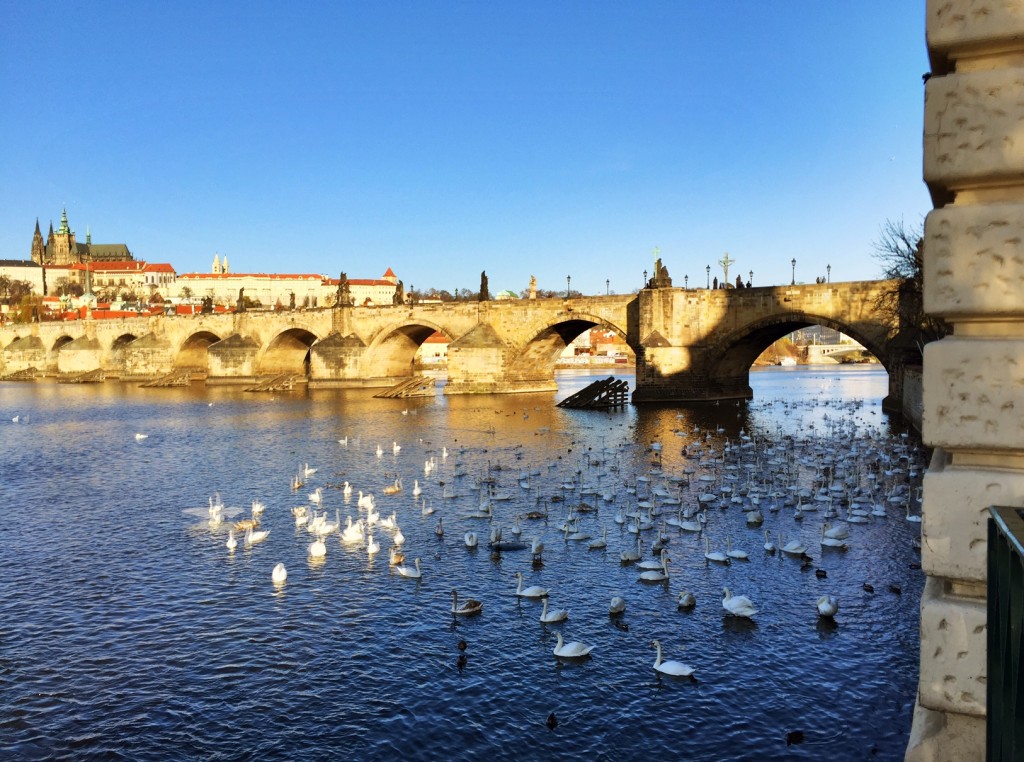 Its exquisite, of course, all of it.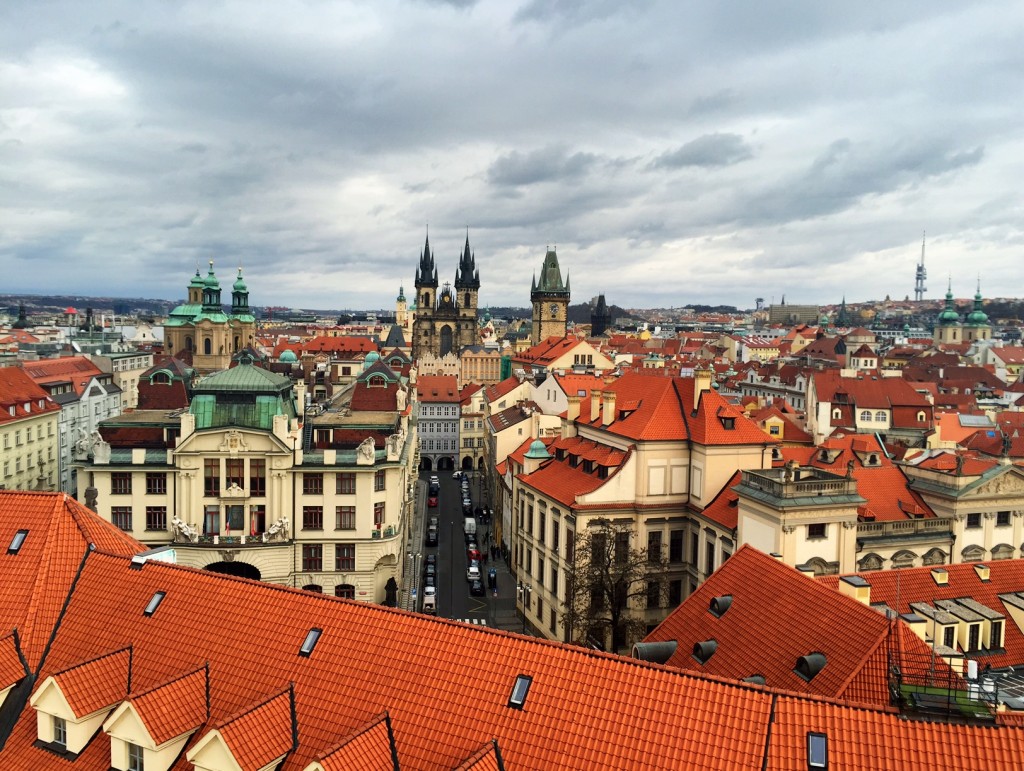 But here's the thing that made us really laugh. The "new town" which looks so sleek and impressive, and so obviuosly "newer" than the quaint old town, that "new town" was founded in 1378 by Charles IV, Holy Roman Emperor at the time. Yes, the "new town" is at least 300 years older than the city of Cape Town as we know it.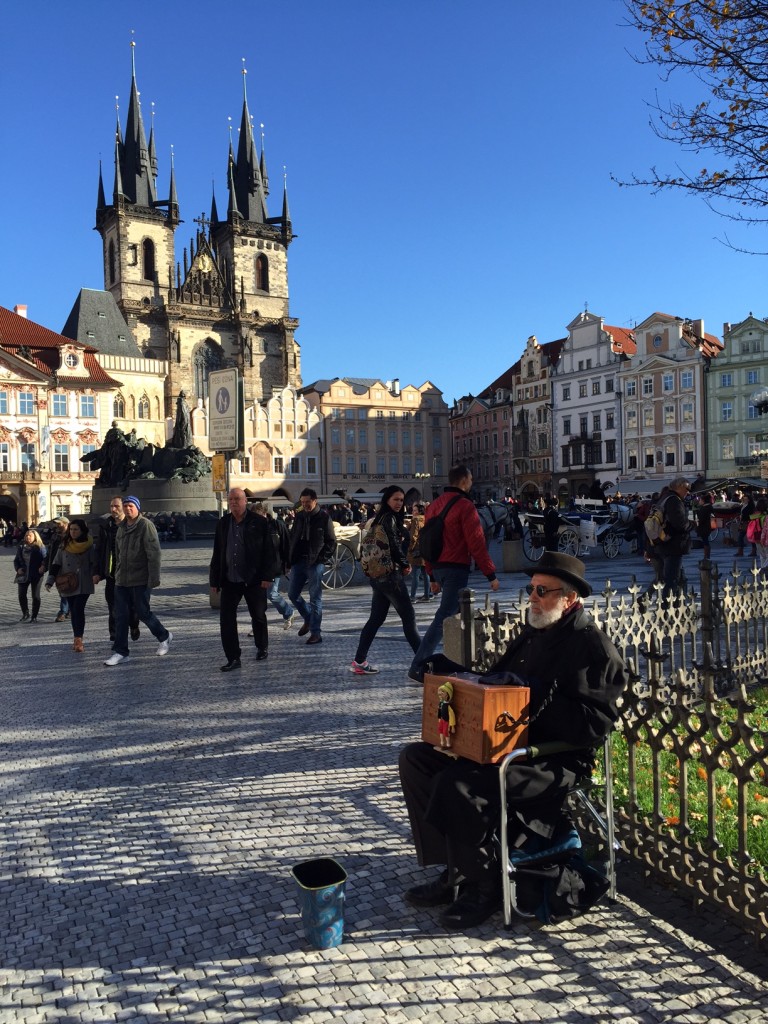 And yes, there were people here many thousands of years before that, I know, but it does put into perspective the "old" buildings we speak of in Cape Town!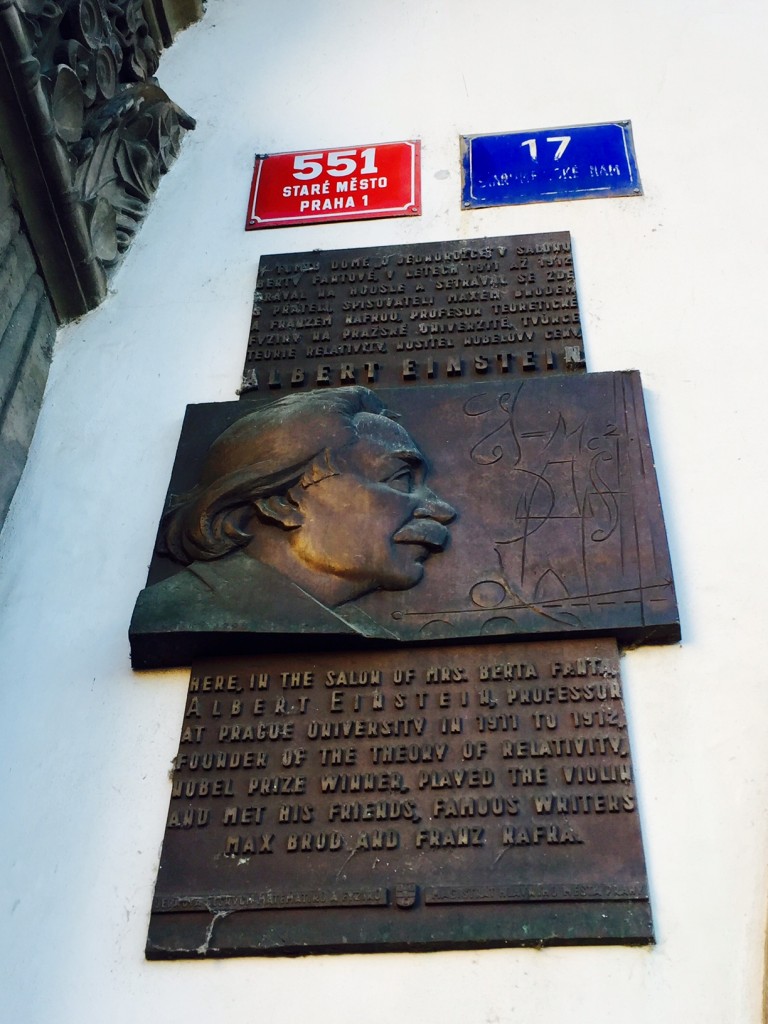 Relativity, it seems, is still important.
Beauty is in the eye of the beholder.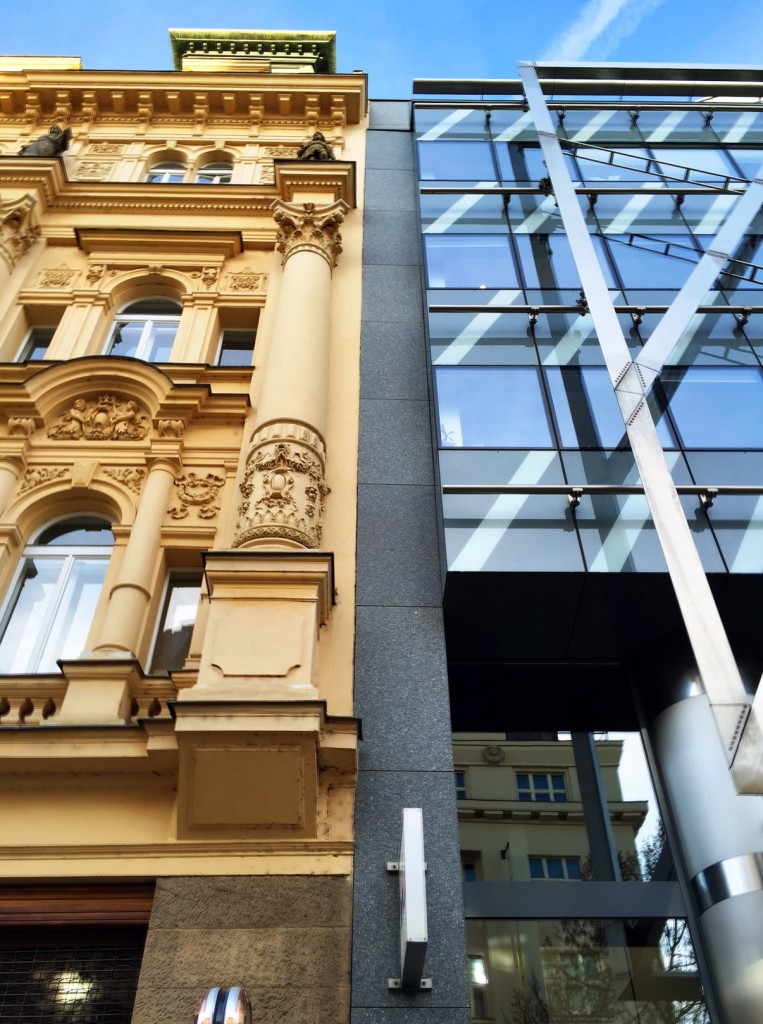 Wandering back towards our hotel through the side-streets one evening, we stumbled across a church that was actually only a couple of blocks from where we were staying, but that had somehow not crossed our radar until then, but when we saw it from afar, it stopped the barefoot man in his tracks.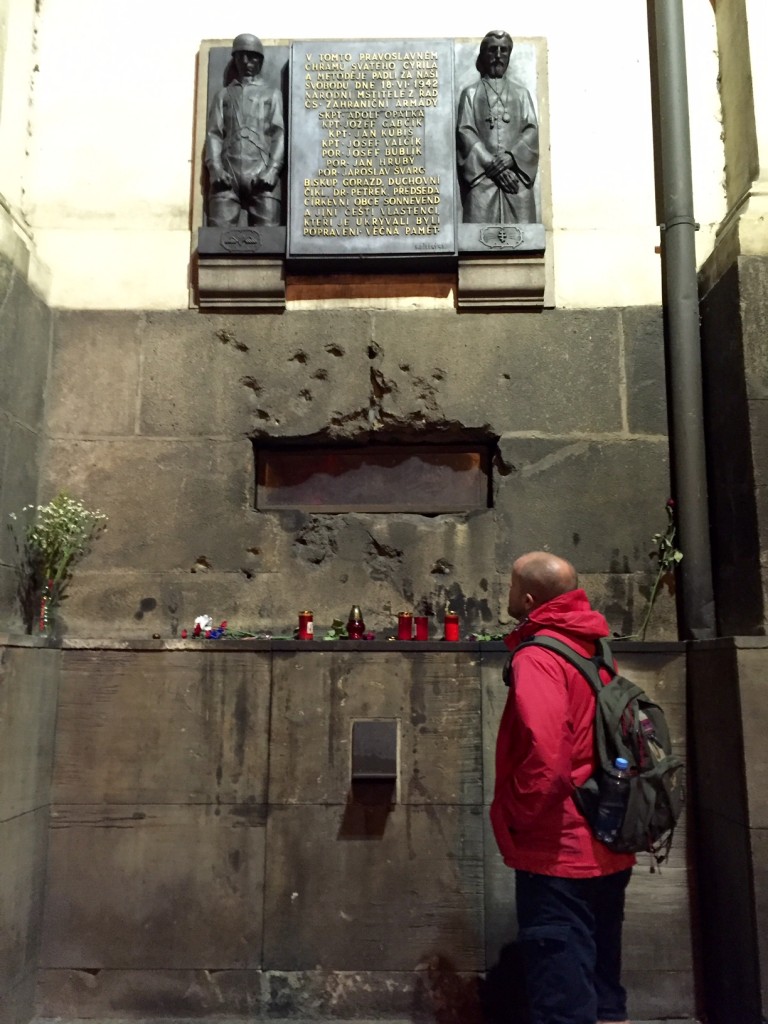 He knew this place – he knew the story. As a child he had watched a movie about the brave paratroopers and soldiers who had carried out the assasination of Heydrich, the Bohemian leader who the Nazi's had under their control, and gotten trapped in a church in the city. Eventually, after resisting as long as they could, the six soldiers who were left alive committed suicide in the crypt of the church rather than be taken captive by the Nazi's. It was this place – the Orthodox Church of St Cyril and Methodius – that we stumbled upon.
And it was this place – this pretty, but unassuming little church in the midst of all of the glory of Prague, that most moved him.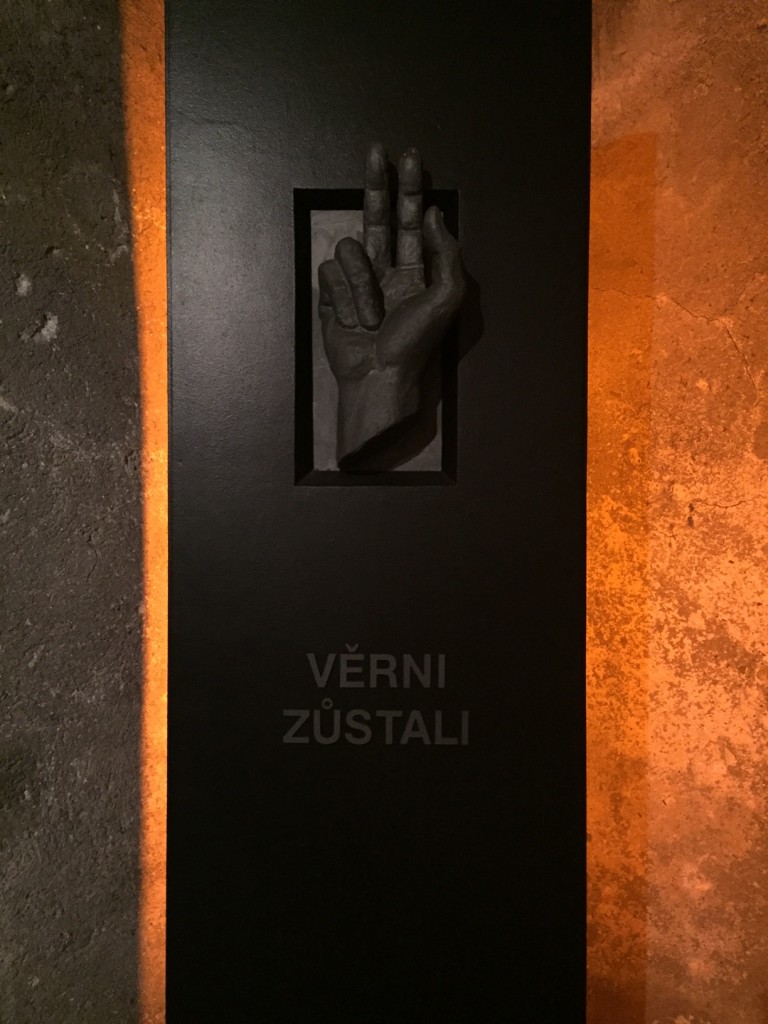 The sheer fact of standing in a place where such young men were so brave, and seeing the place – now lit, then in darkness – where they died, the bullet-holes still in the walls outside the only window, brought all the realities of life and death and war in Prague to the fore.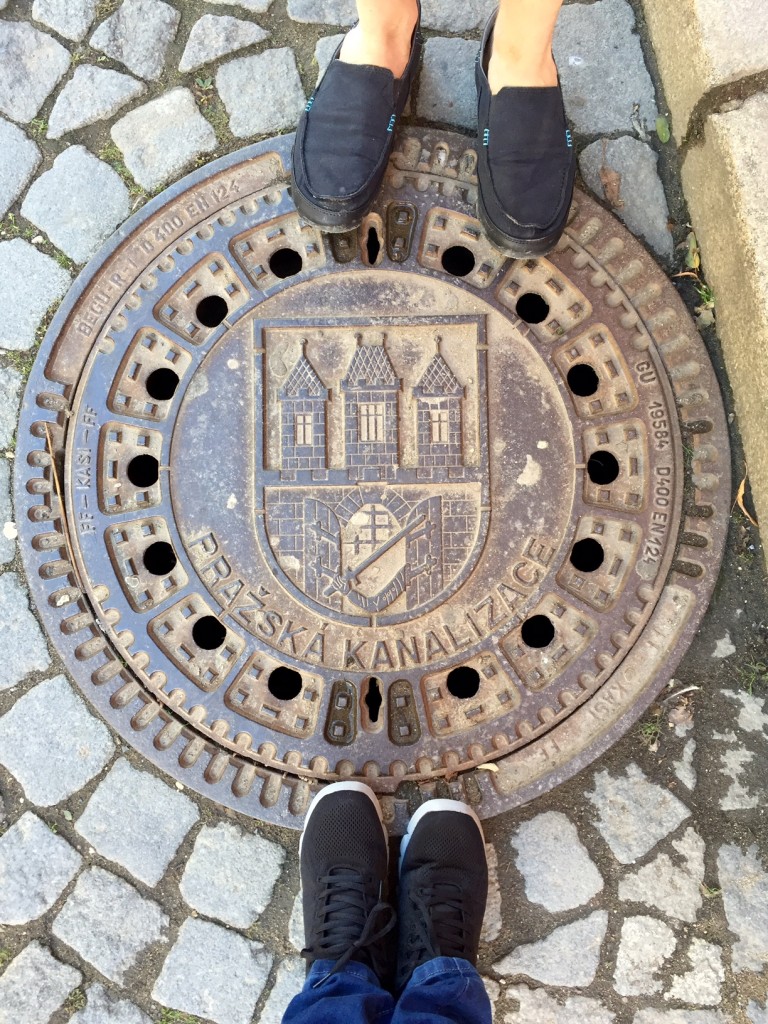 This small place brought the weight of history and of loss and the miracle that Prague still stands to our feet.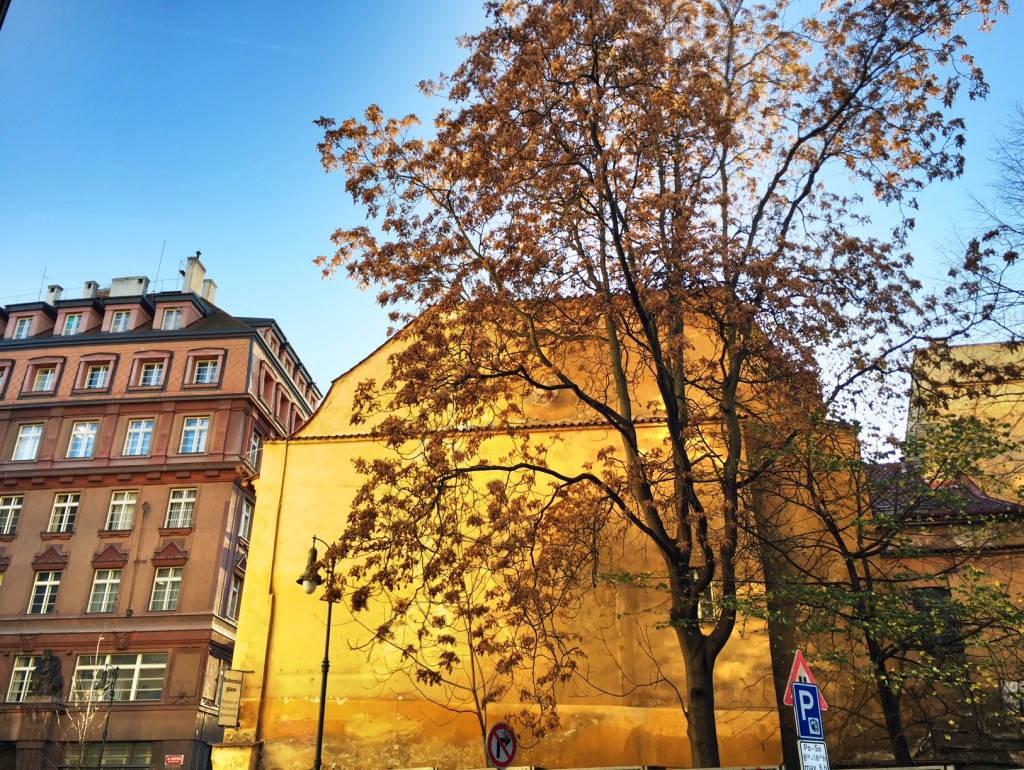 It is a miraculous city, this Prague, but the beauty is always in the eye of the beholder.